Scuba Experience, your first step towards the fascinating world of Scuba diving.
If you wish to learn and breathe where you think it would not be possible to discover a world thriving with life and astonishing scenery, Scuba Experience is made for you!
The Scuba Experience program is an introduction to Scuba diving where you are given a participation certificate which does not have enabling valence. However, if you enjoyed the experience, you will be able to go further with the Scuba Diver course.
Our Scuba Experience program will get you closer to the wonderful world of Scuba diving activities. You will find out that discovering it is easy and for everyone!
You will start by watching a video and right after, in a pool or in a similar environment, you will learn some basic skills. You will eventually be able to answer these questions:
1.What must you do as soon as you dive?
A) Equalize.
B) Nothing.
2.How do you have to breath underwater?
A) Normally.
B) Hold your breath in between respiratory acts.
3.If you do not feel at ease in the water what do you have to do?
A) Immediately reach for your instructor's attention.
B) Get back to the surface.
4.Which instrument do you have to frequently check while diving?
A) The pressure gauge.
B) The thermometer.
5.What do you want to do after the Scuba Experience program?
A) Attend the Scuba Diver course.
B) Dive on your own.
Done? Now, guided by the instructor, you will feel the thrill of breathing underwater and the undescribable feeling of wandering "weightless" amongst fish and colourful seafloors.
After the Scuba Experience program completion you will understand why many people want to get rid of any ground boundary to get below sea level… and you will want to be part of them! You will be able to become a diver by attending the Scuba Diver and Open Water Diver courses, gaining an internationally recognized certification. This will allow you, all over the world, to enjoy the "submerged" nature, still free and untouched.
What are you waiting for? Ask right now for the free access to the studying plan
Scuba Experience Free trial
Register to access the study platform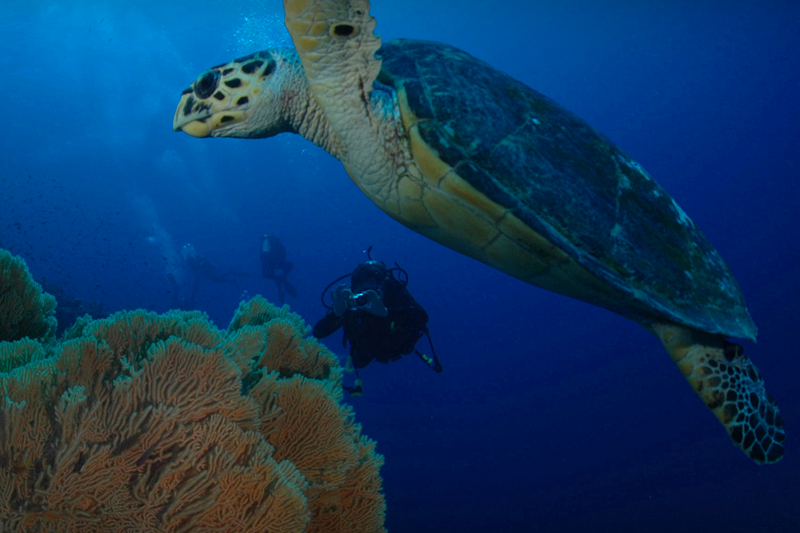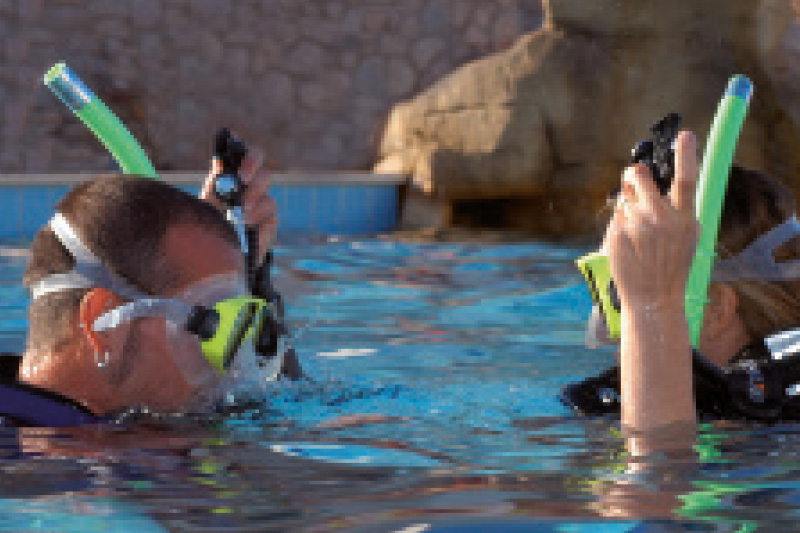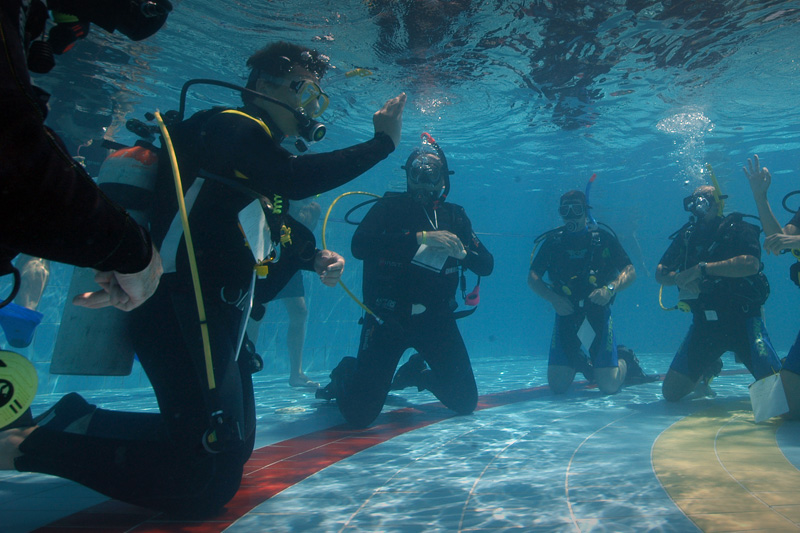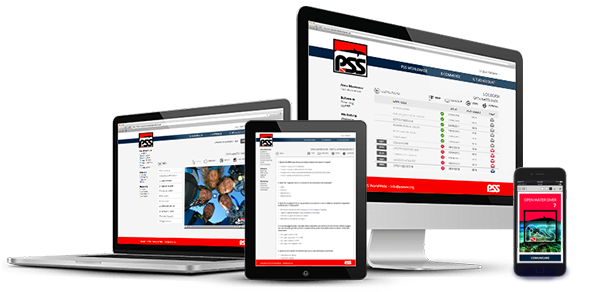 The most advanced study system,
from the most avant-garde diver training agency.
Only the genius of PSS, could give you EVO, the most sophisticated IT tool specifically for divers. PSS, in fact, was the first training agency in the world to introduce e-learning to diving, the first to use the innovative concept of "flipped teaching" and is the only agency to have an automated e-training system.