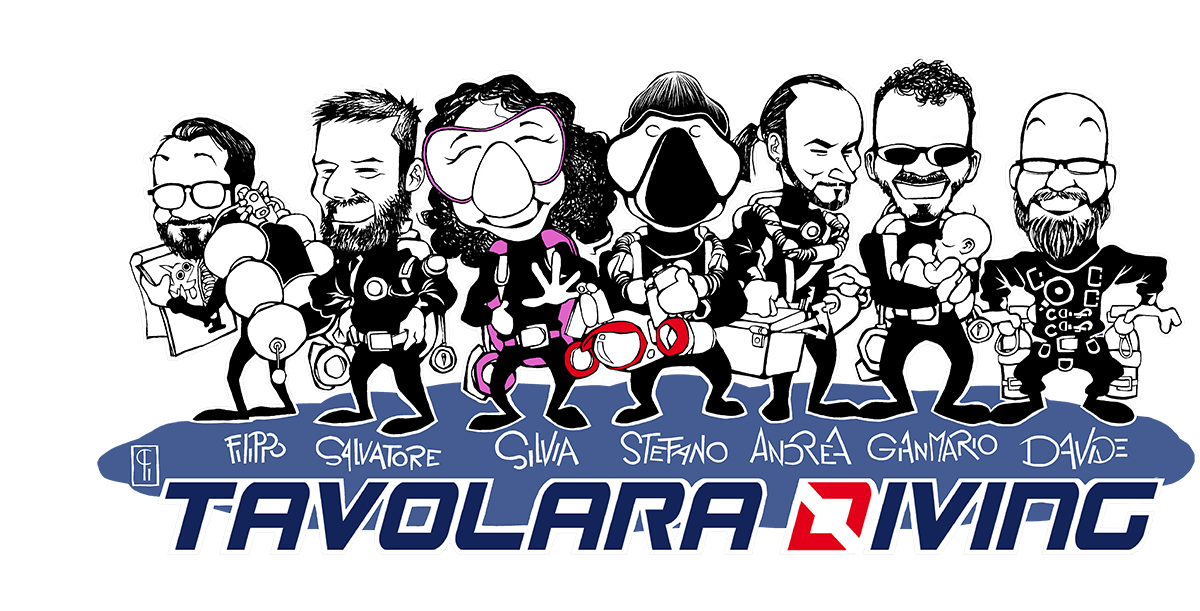 WHO ARE WE
The Tavolara Diving staff: a group
of friends first and foremost, united by
a passion for this work.
We are a group of professionals who have got to know each other over the years and share the same vision of work, with the common goal of offering competence, professionalism, fun and safety to all the people who rely on our organization.
This is probably one of the reasons why, for those of us who work here, the diving center is like a second home.
Every year we try to make it more and more pleasant, welcoming, cozy to live in and functional, to offer that family atmosphere that is the basis of our daily being and so that every new or old customer can feel at ease, as if they had always been there or had never left.
A team that will guide you in your discovery of the most interesting dive sites or in your improvement as a diver during the courses.