Tavolara Marine Protected Area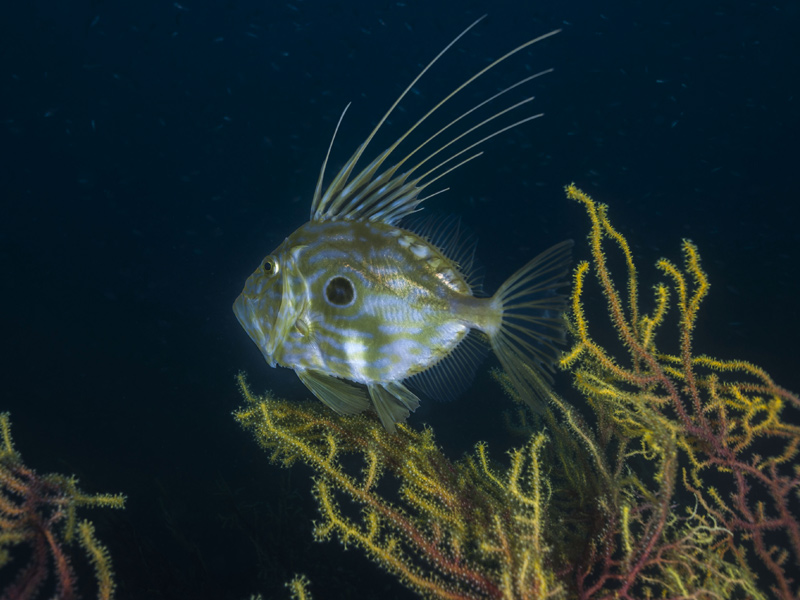 Established in 1997, it is only since 2003 that the Tavolara and Punta Coda Cavallo Marine Protected Area has had its own Operations Directorate, which not only coordinates and regulates the activities done within it, but is increasingly committed to making it known and turning it into a real added value for the tourism sector and its induced activities. The Tavolara Punta Coda Cavallo Protected Marine Area protects fifteen thousand hectares of sea and about 40 kilometers of coastal territory, considered among the most beautiful in Sardinia.

The coastline, characterised by the ancient forms of Palaeozoic granite, is full of suggestive coves, where the Mediterranean scrub, with imposing examples of juniper, strawberry tree and phillyrea, reaches the sea. But it is the island system, which is at the heart of the biodiversity of this area, that gives a special charm to the landscape: the contrast between the limestone mass of Tavolara, the dragon island that rises from the sea, with its brute and vertical forms, and the smaller islands, Molara, Molarotto, Piana and the Cavalli one, rounded and granitic. The submerged environments are characterized by vast patches of Posidonia oceanica, a marine phanerogamous plant that gives rise to the most productive ecosystems in the Mediterranean, and various forms of Mediterranean coral which grows at different depths, creating scenes of great beauty much sought after by underwater tourism. This complex archipelago preserves important naturalistic values which have been protected since 2004 by the Management Consortium of the Protected Marine Area, consisting of the three coastal municipalities of Olbia, San Teodoro and Loiri Porto San Paolo.

AMP di Tavolara e Capo di Coda Cavallo
Year of establishment: 1997
Director: Dr. Augusto Navone
Head Office Olbia: Via Dante 1
Telephone: +39.0789.203013
Fax: +39.0789.204514
Mail: info@amptavolara.it
Website: http://www.amptavolara.it
Other info: http://www.parks.it/riserva.marina.tavolara
Extension: 15.000 hectares
Municipalities involved: Olbia – Loiri Porto San Paolo – San Teodoro
Northern boundary: Capo Ceraso (Olbia)
Punta Isuledda (San Teodoro)
Zone A: diving is not currently allowed
Zone B: diving is only allowed with Authorized Diving Centers at any time and in numerous points, 16 of which are equipped with buoys; free diving by private individuals only at defined points and times (download the C.P. ordinance).
Zone C: free and permitted diving