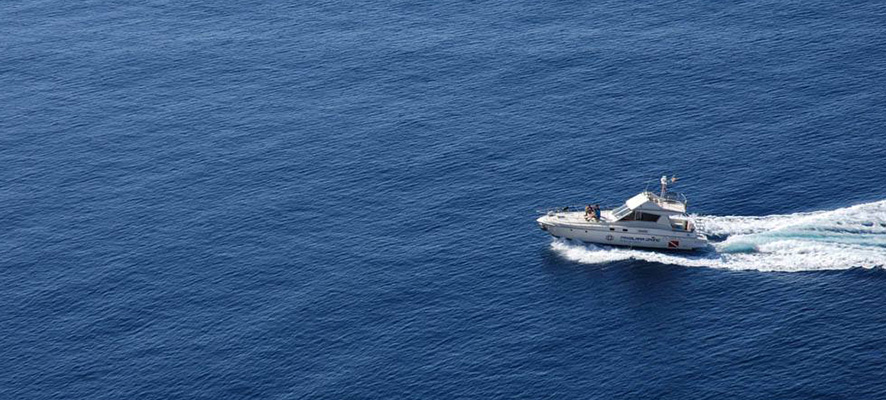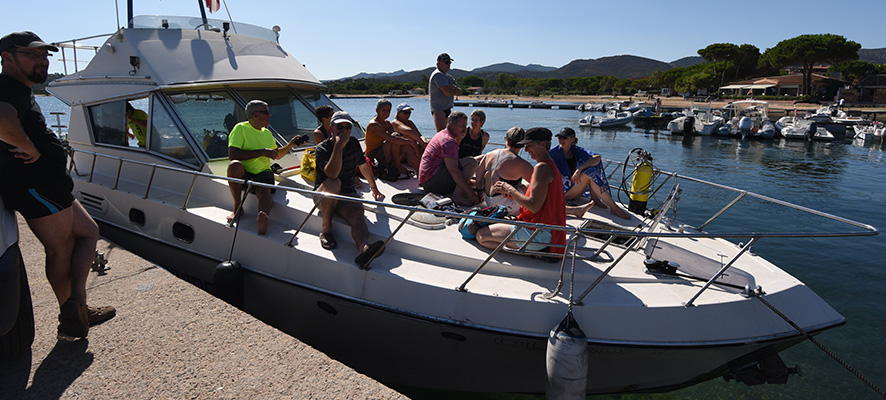 "Tavolara Diving is more than just a centre that organises dives and courses, it is a very personal way of telling the story of this part of Sardinia and its sea, through its long experience in creating travel proposals aimed exclusively at groups of divers who want to discover a true Mediterranean paradise. Over the years, we have built up a long-standing partnership with a number of accommodation facilities and, thanks to this, we are able to offer the best rates and most advantageous conditions well in advance of the season for Clubs, Schools and Associations, who thus have the opportunity to choose the best date according to their calendar and objectives.
The choice of facilities, whether hotels or flats, combines the needs of mobility and movement not only for divers but also for accompanying persons, for a holiday that is motivating and relaxing at the same time and able to offer interesting ideas to all participants.
Over the years, our diving centre has also undergone changes to accommodate this type of customer, who is particularly demanding and attentive to the details of the organisation, to which he or she has entrusted the success of the trip, which is often unique in its kind. This is why we are adapting and creating our spaces for this specific need, why we provide comfortable and fast boats, and why the Tavolara Diving staff takes care of accompanying the divers in the sea so as to allow relaxing dives in total safety for everyone.
Whether it's recreational diving, technical diving or freediving courses, in this Marine Protected Area we are able to satisfy every need and expectation of our guests, certain to leave them with lasting memories of our wonderful sea and this extraordinary island.
Contact us by e-mail or telephone, and let's build your holiday in the sea of Tavolara together.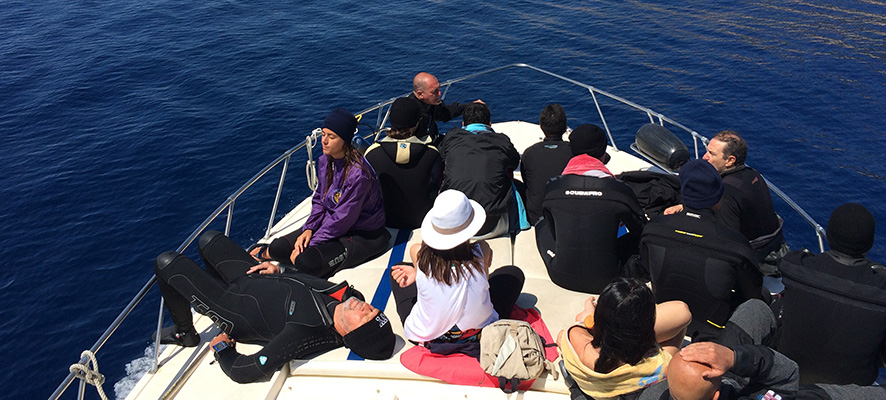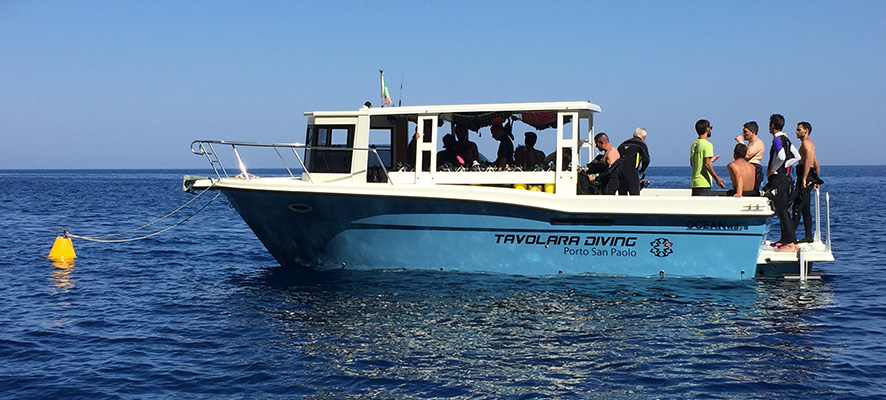 You choose the date, start packing your equipment and prepare your suitcase, we'll take care of the rest!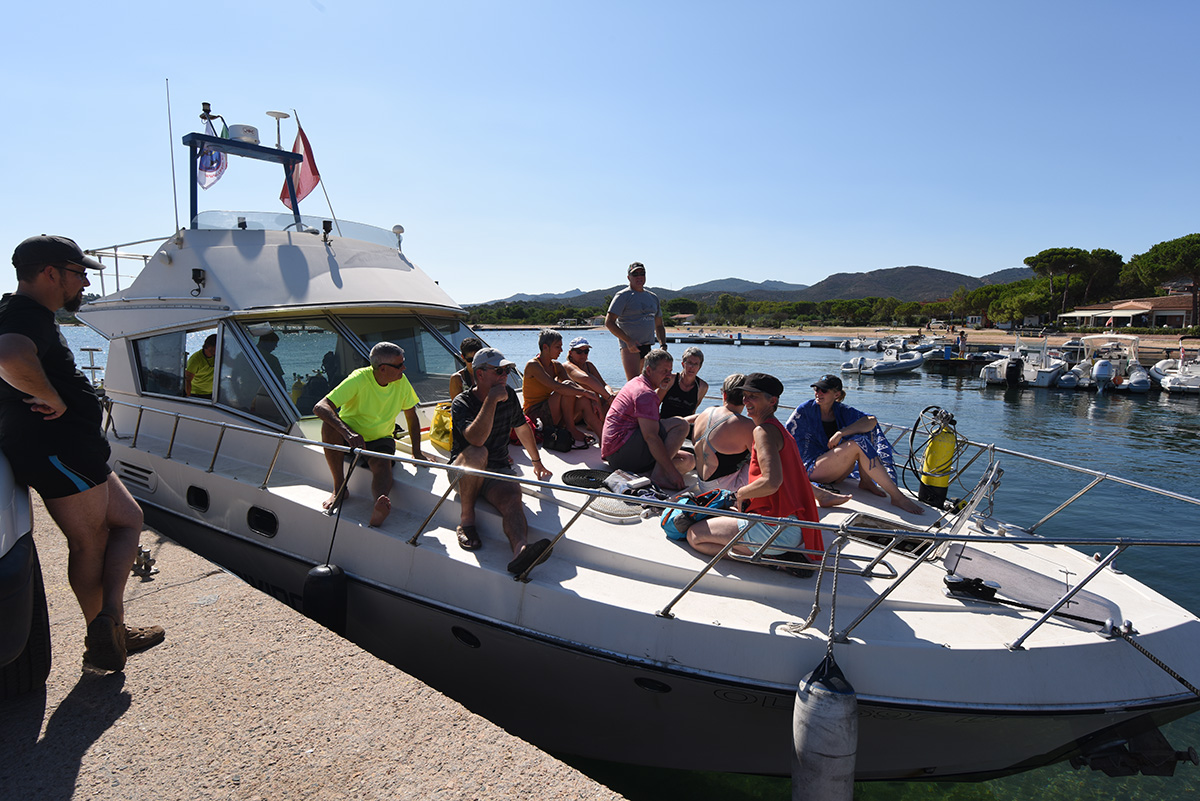 Information for groups, diving equipment:
– 60 is the maximum number of divers
– 2 fibreglass boats, 10m and 12m
– 1 rubber dinghy 7,50m
– 12 maximum number of divers on the fibreglass boats with double tanks
– 10 the maximum number of divers on the dinghy, with double tanks
– 15lt and 12lt stainless steel tanks, all double-ended
– Dedicated nitrox cylinders
– Transport of cylinders and baskets paid for by the diver
– Air refill 200/300bar
– Nitrox recharge
– Trimix and O2 recharge
Fill in the info form and we will contact you as soon as possible to provide the best possible offer for your group or to build it up according to your expectations.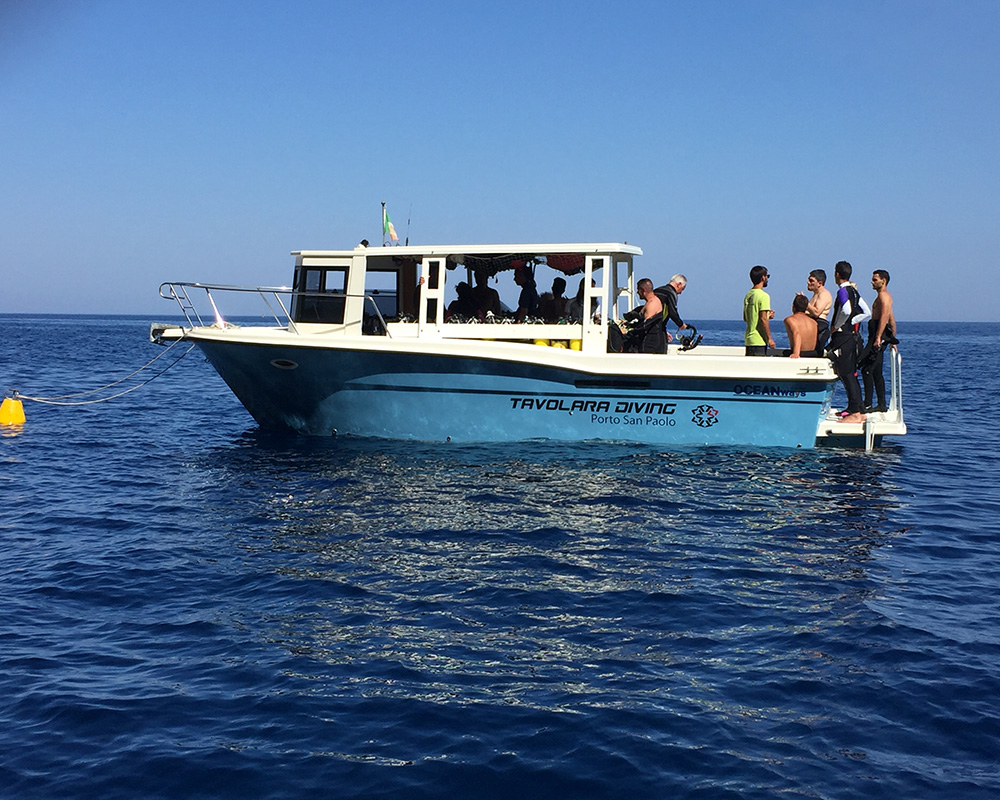 Cantiere : Modulo M
Barca in VTR
Lunghezza 10m
Motorizzazione 2×230 Nanni Diesel
Capienza 12 subacquei con doppia bombola
Equipaggio 1 + 2 guide
Totale massimo passeggeri: 15
Totale massimo bombole: 30
Servizi a bordo: bagno e doccia esterna
Dotazioni di sicurezza per navigazione entro 3miglia
Ossigeno a bordo