More than 35 sites among the countless semi-submerged rocks, wrecks, deep shallows where the transparency of the water, the immense biodiversity characteristic of such diverse ecosystems, the geological history told by the rocks on sight and those submerged, at any depth is always a unique and extraordinary experience.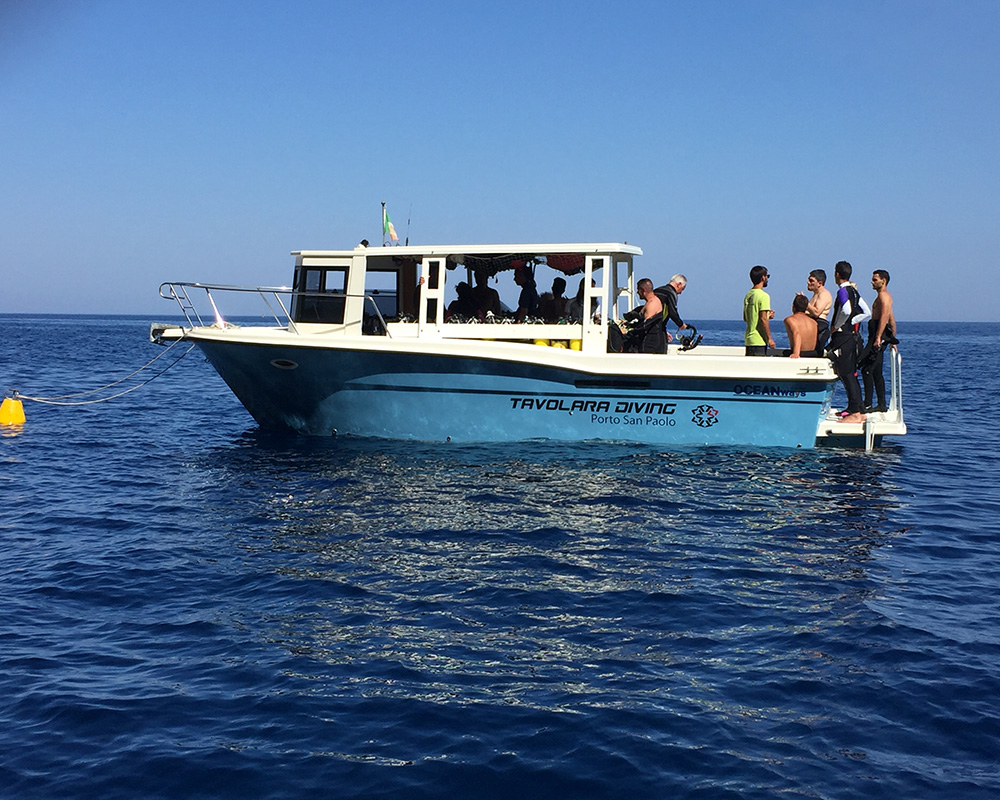 Building site: Modulo M
Fiberglass boat
Length: 10m
Engine: 2 230 Nanni Diesel
Capacity: 12 divers with two tanks each
Crew: 1 + 2 guides
Max. passengers: 15
Max. tanks: 30
Services: external showerhead and single toilet
Safety gear for up to 3 miles off shore navigation
Medical oxygen on board
hectares of sea to explore
performed dives in over 30 years of activity
THE DIFFERENCE BETWEEN SEA AND SEA
We do know that there cannot be two equal places in the world and a busy life deserves to explore the best ones. This is why we are certain that the locations we will have you diving in will always find a place in your heart.