TAVOLARA DIVING
Our aim is to improve ourselves
in order to offer you a service
that is always focused on your
needs and expectations.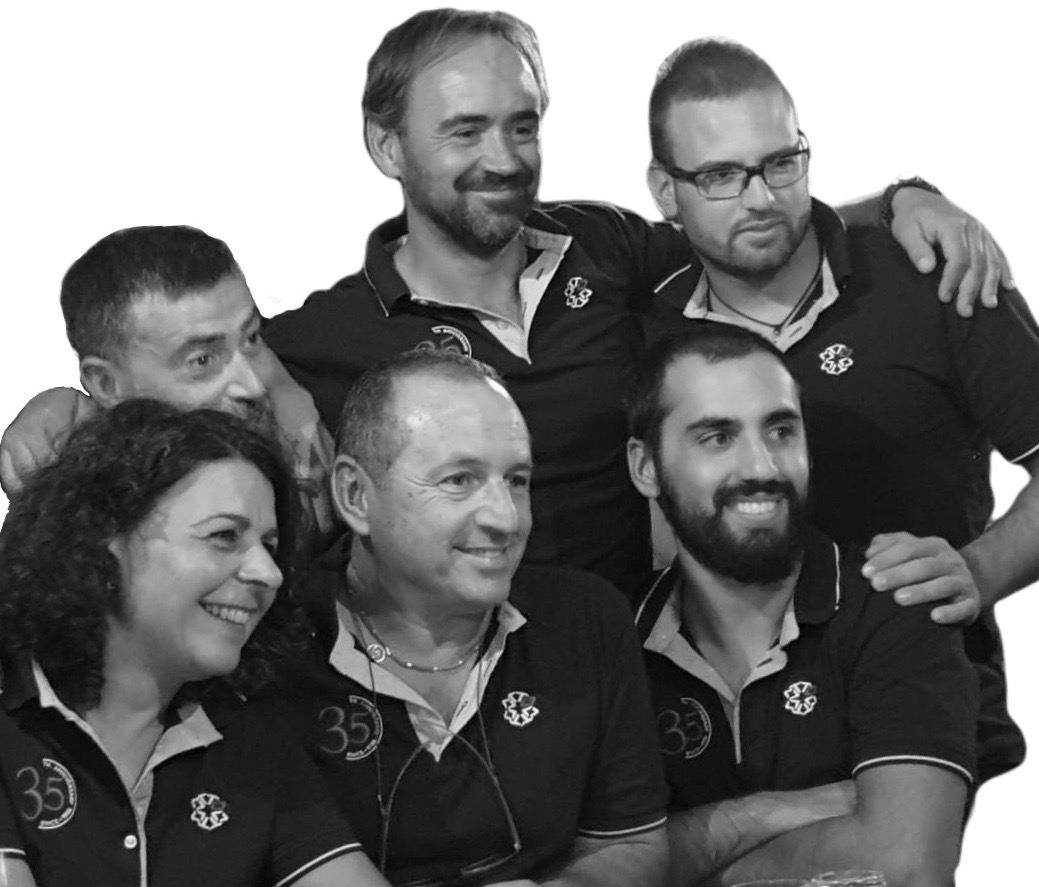 On an area of more than 250 square meters there is a space dedicated to didactic activities, refilling, equipment storage, the reception with free Wi-Fi, the area for rinsing, drying and storage of customers' equipment, changing room, outdoor hot showers and the common area. With the exception of the bathroom, there are no architectural barriers in the diving centre.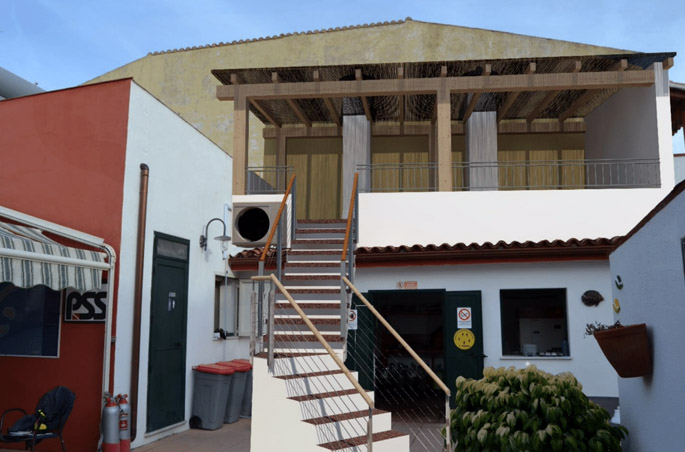 Progetto 2022
In the technical room there is a 36.000 litre/h tropicalized Alkin compressor, with 200 or 300bar refill, which is used for compressed air refilling only.
A second 250 litre LW compressor, equipped with a CO2 analyser and an after-cooler to cool the outgoing air down to 5° in combination with the mixing unit, is used exclusively for Nitrox or Trimix refilling specifically for technical diving. The C2 Expedition booster for pure oxygen refilling and two analyzers complete the equipment of the refilling station. A workbench allows for equipment maintenance.
More than 250 square meters with multimedia training room.

AIR – NITROX – Trimix – O2 refilling service

Equipment storage, changing rooms, showers with hot water, toilettes

Access to all services without architectural barriers

Reception with multilingual services

Free WI-FI
OUR TEAM
Our team of experienced instructors is waiting for you for an unparalleled experience. You will learn to breathe where you never thought possible and discover an incredible world: the sea.
OUR PARTNERS
We work with the best. We are proud of our partners, who support us in providing the best possible diving experience.
OUR STRENGTH
No request is too big or unimportant for our team. If it is important to you, it is important to us.